Colorful Travel Coffee cups
Ecomagicware ®️

China

14 days

14 days / 20' GP
1.Biodegradable and Reusable    
2. The  plant fiber mugs are Biodegradable within 2 or 3 years.     
3. Ecomagicware mugs are Non-toxicity.   
4. Minimum Order quantity of  Ecomagicware mugs is  200 Pcs.     
5. The mugs and coffee cups can be heated in microwave and washing in the dishwasher.
6. Ecomagicware could make the tea mugs with lid
Colorful Travel Coffee Cups
The coffee cups/mugs are made from plant fiber that have become available for the eco friendly coffee drinkers. The bamboo is light weight, sturdy and sustainable fibers, which is growing incredibly fast and without any presticide, plant fiber is good alternative to the plastic and glass cups or mugs. It is better than disposable takeaway coffee cups and plastic and glass mugs which make more waste and do not reuse. The plant fiber mugs and coffee cups will be biodegradable within 2 or 3 years and be the fertilizer to the earth. The mugs or coffee cups will be washed in dishwasher and heated in the micriowave. Ecomagicware make the sustainable and recyclable plant fiber mugs, also do the OEM plant fiber mugs or coffee cups.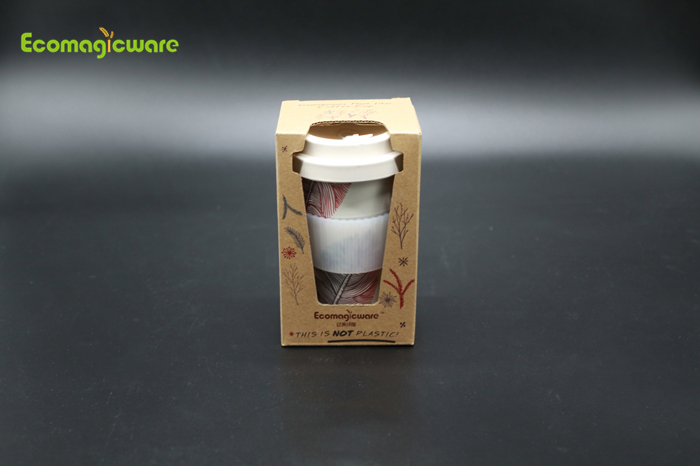 Eco friendly plant fiber products

BPA Free, Melamine free

Microwave safe

Dishwasher safe

Reusable

Biodegradable within 2 - 3 years

Temperature tolerrance between -30 ℃ ~ 180 ℃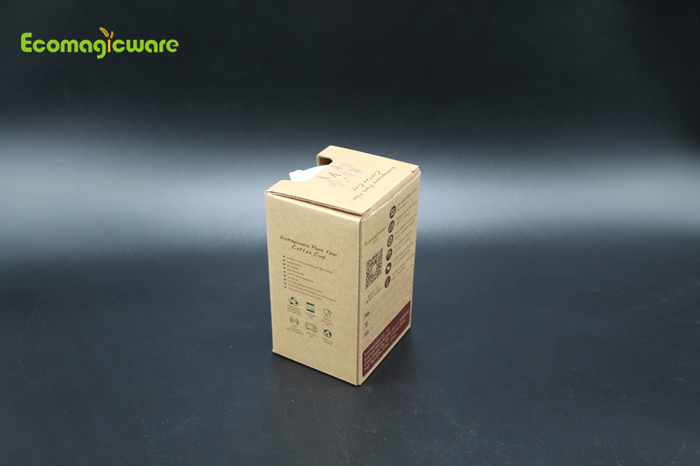 The colorful coffee cups/ mugs is natural color with painting , Ecomagicaware could make any other colorful coffee cups/ mugs if you need the pattern or size. Ecomagicware can make the lids made from plant fiber or rice husk.